Transcending status quo, our subtle spectrum of colours, tints and textures supercharge your creativity.
Stand apart from the crowd with Art Glass, or design your own aesthetic with Blank Canvas, our bespoke glass printing service.
All Bespoke enclosures are available in clear, satin etched and crystal clear low iron glass. Tinted, mirrored and printed glass is also available in our Frameless and Beyond Bespoke portfolios.
Art Glass is available from selected dealers only.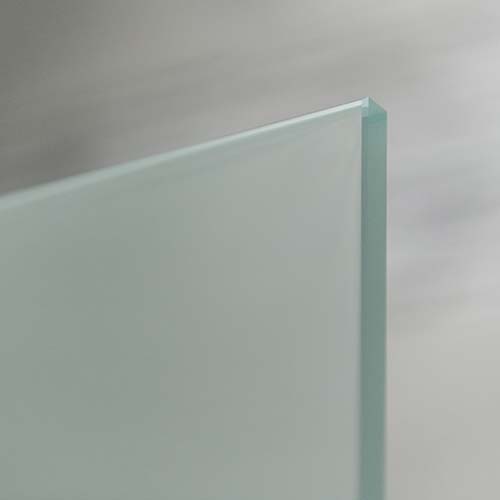 Eschewing the sterility of mass-produced float glass, Art glass celebrates the materiality of its medium.
Glass options shown on Maine straight shower screen:
1. Clear, 2. Satin Etched, 3. Grey
All Frameless Essential and Beyond Bespoke shower screens are made in 10mm thick glass. Demi Framed is made with 8mm glass. All glass is toughened safety glass to BS EN 12150. 
In accordance with BS EN 14428 each enclosure is marked with BS EN 12150, usually on the leading edge of the door or panel.
Art Glass (POA)
Carved: Patterns are hand carved deep into the surface of the glass by an atelier in South London.
Crystal Drawn Fluted: Produced via the Fourcault process, the traditional method of flat glass production, Crystal Drawn Fluted Glass is drawn vertically upward from a molten pool of high purity glass before its surface is flamed polished. This artisanal production process embues its characteristic crystalline clarity and organic surface.
Glass protection
Majestic have researched all the glass protection products available in Europe and the United States. We find that EnduroShield is optimum for showers. The properties are such that we guarantee the effectiveness for five years. Only a damp micro-fibre cloth and mild detergent should be used for cleaning.